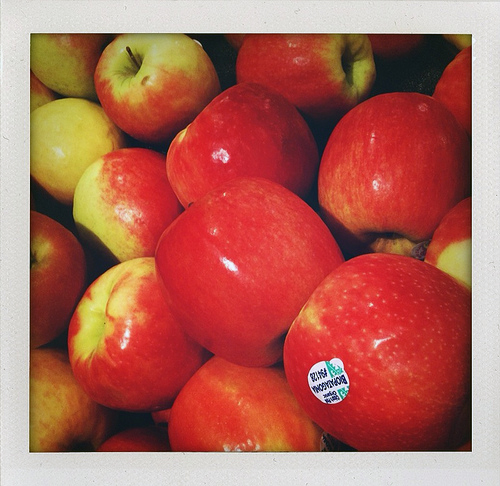 I love apples & one of the definite perks to living in Michigan is apples in the fall! Â It doesn't get any better than this, folks – ever bite into a fresh picked Michigan apple on a crisp fall day? Â If so, then you know what I'm talking about! Â So here's a little bit on some of the apple enjoyments I've had & I'd love to hear any suggestions from you on the subject as well…
Visit the Dexter Cider Mill in Dexter, MI for some delicious & fresh apple cider & then go just down the road to Jenny's Farm Market for some fresh pumpkin doughnuts (they have cider, pumpkins, & fall mums, etc. too) to pair with your cider – yum!
Spicer Orchards has become my favorite place for pick your own produce. Â They have some great apples & pumpkins in the fall, among other things (including fresh apple cider & doughnuts), & they'll give you a hay ride out to the orchard.
Some other orchards that we've had the pleasure of picking apples & pumpkins at & that also serve fresh cider & doughnuts at are Wasem Fruit Farm in Milan, MI & Wiard's in Ypsilanti, MI; Wiard's has more of a theme park feel than Spicer or Wasem & includes things like haunted houses & you pay for parking there.
And since we're on the subject of apples, one of my favorite apples is the Honeycrisp apple. Â They are sweet & tart & crisp & perfect & if you haven't had one you should make it a point to find one & eat it up as soon as possible – you'll thank me later, I'm sure!
What did I have for breakfast this morning, you ask? Â Fresh, hot apple cider & homemade waffles topped with apples & cinnamon, mmm…delicious!