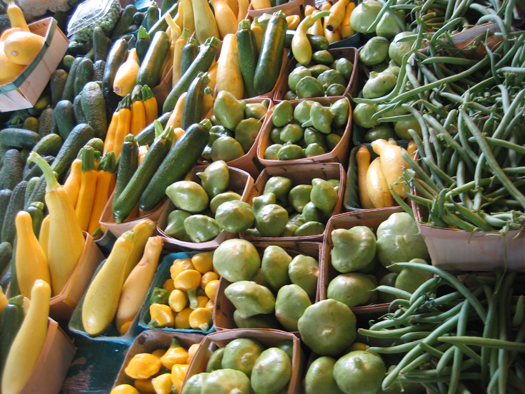 I love to visit the Ann Arbor Farmers Market (& Farmers Markets in general)! Buying fresh, organic, & locally grown produce & goods makes me feel good & it's beautiful to wander around the stalls & take in all the colors, smells, sights, & sounds. Today, we picked up 3 bunches of sunflowers, sweet cherries, raspberries, red oak lettuce, sunflower shoots, sugar snap peas, green beans, cucumbers, broccoli, cilantro, basil, & a turquoise necklace.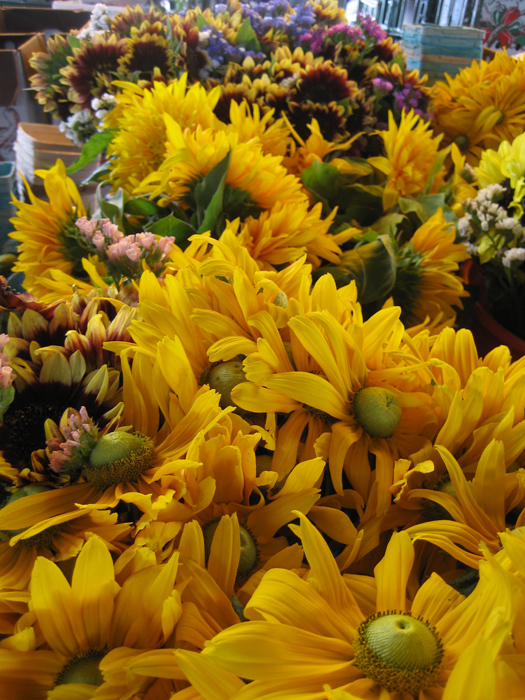 Click here for more photos…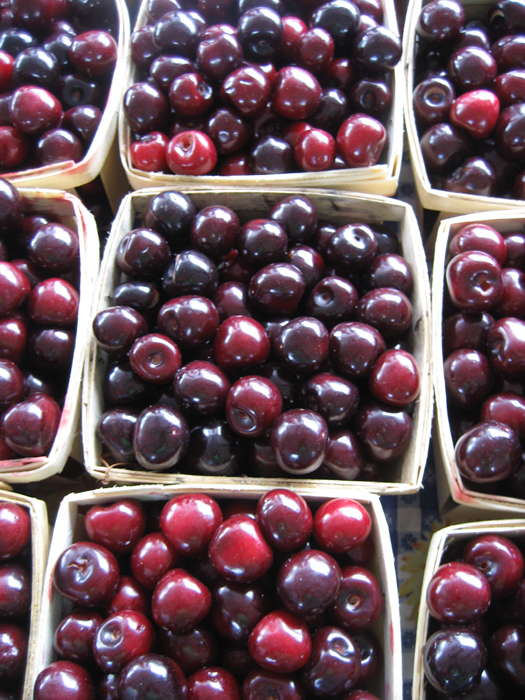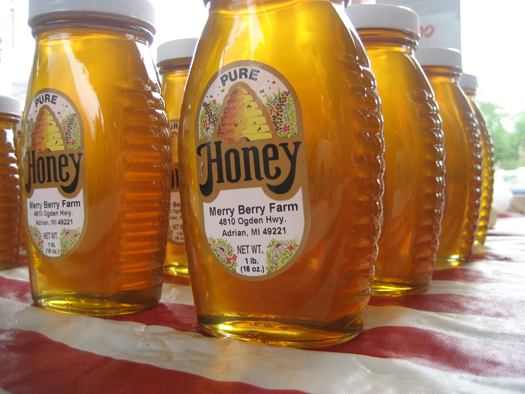 After we acquired our market booty, we visited Kosmo's in the Kerrytown Market & ate a delicious lunch of B-Bim Bop (rice with fried egg, assorted veggies, & protein or tofu added if desired) & Twigim (fried, julienned veggies) – yum!