Our good friends, Mark & Amy, invited us over to join them & others for a vegan brunch feast that could easily rival the best Thanksgiving spreads in variety, selection, & most definitely in flavor; I don't know about others, but I know that I had been looking forward to this for days!
Ryan, after testing (& both failing & succeeding on different occasions) his own recipe several times earlier in the week, was able to triumph with this vegan doughnut recipe & they came out light, fluffy, & absolutely delicious! His dedication & commitment to getting these doughnuts right should not go unmentioned though, as he got up at 5am in order to have these delicious doughnuts ready for an 11am brunch (they take quite a while to rise & then rise again, etc. before you can fry them up).
In addition to his homemade vegan doughnuts, he made vegan, gluten free "Fauxstess Cupcakes", spicy skillet home fries, & vegan savory swirls (otherwise known as "Ryan's Rolls" by our good friend Ken). I think one word can sum this all up – YUM!
Click here for more photos…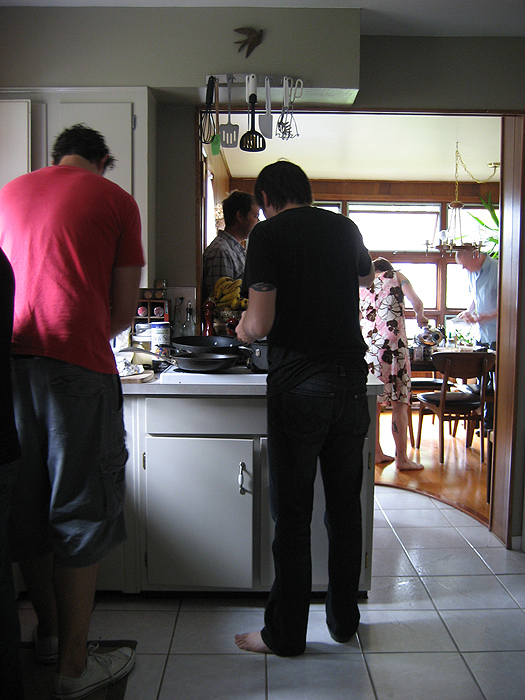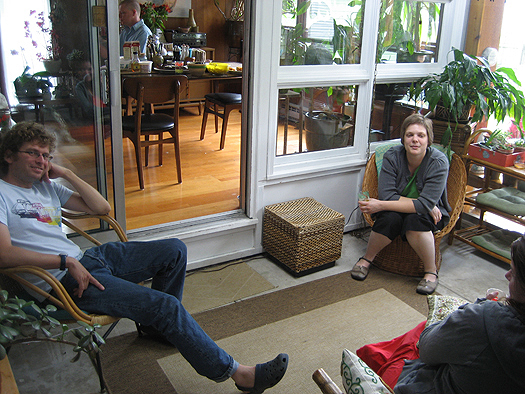 And below are Mark's & Amy's loverly cats Gita (Miss Little Pants), Juni, Ramona, & Wobbly Bob…