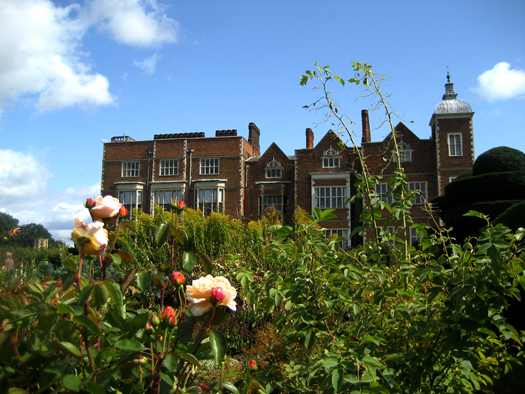 The day started early with a train ride to Hertfordshire so that Ryan could present a paper at the Design History Society Conference. Short of a parched mouth and lots of fidgeting, his paper presentation went well. Afterwards we went to the Hatfield House with Leslie Atzmon (Ryan's colleague and panel coordinator). The Hatfield House is Queen Elizabeth I's childhood home.
It was quite a beautiful day which made the gardens extremely enjoyable. No photos were allowed inside; but, the house, labeled "quaint" in a guidebook of ours, was quite the site to see with some amazing woodwork throughout the home. The gardens were also extremely pleasant to walk through. There was also a small, tiny display of historical toy soldiers on the site.
Afterwards we returned to London, grabbed a quick bite at a Mark's and Spencer's and headed to the hotel for a break. Dinner was more tapas and this time we had some delicious veggie paella at La Tasca (a spanish food chain we ate at in 2007).
The evening finished with delicious drinks (martinis, bourbon, and scotch) at the hotel bar/lounge.