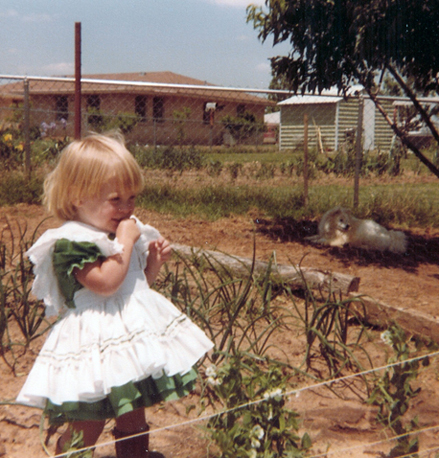 Mary, Mary, quite contrary,
How does your garden grow?
With silver bells, and cockle shells,
And pretty maids all in a row.
Since I was a little girl, I have loved flowers, plants, & gardens. Here's a couple photos of me above in my Mom's garden, in our backyard in Gatesville, TX (the first one is of me with some gorgeous, lanky zinnias).
Ryan & I have really enjoyed making use of our patio in the summers to plant our own peppers, herbs, strawberries, etc. There's really something so rewarding about growing your own food – even if we only manage to get one red bell pepper out of it the whole summer.
Something about having plants & fresh flowers around just makes me smile. I make it a point to buy myself some lovely flowers, about once every week or so, & I keep them in the house at all times. They smell nice, they look pretty, & why not treat yourself to something that makes your home & your surroundings a little brighter.
Here are several flower arrangements I've treated myself to, for your viewing pleasure…