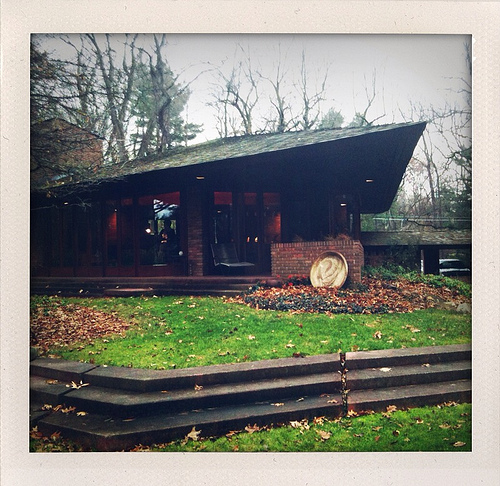 I had the pleasure of viewing the Palmer House today. It's a lovely home, designed by Frank Lloyd Wright, that butts right up against the Arboretum here in Ann Arbor. The moment I walked in the front door I felt calmer & peaceful.
The furniture is original to the home & was also designed by Frank Lloyd Wright & the owners took great care to keep the home in it's original condition. The home has many unique quirks, such as no 90 degree corners, & was a lot of fun to walk through.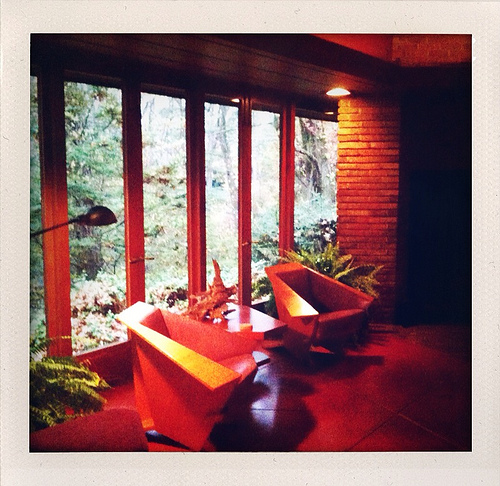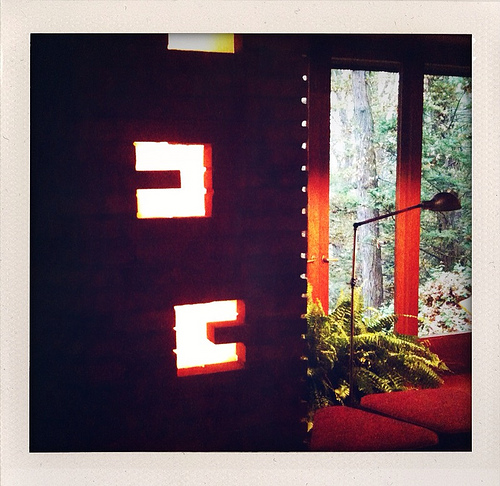 The best part for me was getting to visit the tea house, which is located just down a hill behind the house & nestled into large, beautiful trees. Something about this place seemed magical & I'm so thankful I had the opportunity to see it in person.